Board of Directors and Executive Officers
APPEAL, Inc. has a seven-member Board of Directors that is responsible for governance of the organization, and four executive officers Executive Director, Assistant Executive Director, Secretary, and Treasurer who are responsible for managing APPEAL's operations. Each of the Directors and Officers brings a wealth of knowledge and experience to APPEAL that makes each of them a valuable asset to the organization.
Dr. Kelechi Egwim – Board Chair and Executive Director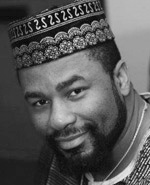 Dr. Kelechi Egwim is the Executive Director of Appeal Incorporated. He is a longtime community activist in the Washington D.C. Area, and a commentator for several local and international news outlets on social justice. He has been a real estate investor since 2001 and operates Ankh Het Auset Property Management. His is the Founder and President of the Ibeneche Scholarship Foundation, providing scholarships for children in the eastern region of Nigeria. He is the Former Vice President of Avutu Development Union and Executive in the Obowo Development Union. His many activities include serving as a Coordinator of the Manhood Training Program at Ujamaa School, a lifetime member of the African Freedom Fund, United Black Community (UBC), the Washington DC Citywide Kwanzaa Planning Committee, and many more organizations, where he has received countless service awards as a community organizer. He holds a Bachelor of Science degree from George Washington University and a Ph.D. from Howard University in Chemistry, where he was the first recipient of The Frederick Douglass Doctoral Scholars Fellowship.
Brandon Green – Board Member, Assistant Executive Director, Acting Treasurer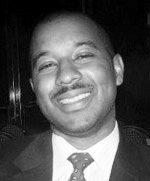 Mr. Green is a professional accountant with approximately 20 years of experience in the area of corporate financial accounting. In his employment with KPMG, one of the leading public accounting firms in the industry, he specialized in non-profit entities. He has been employed at Host Hotels and Resorts, Inc, a Fortune 500 hospitality real estate company, for 13 years, where he has served as a senior accountant responsible for an international portfolio of luxury hotels. He has also specialized in financial accounting and reporting in the areas of corporate and municipal bonds, senior notes, and convertible debt issuances, including several multi-currency credit facilities, mortgages, and derivatives, all totaling more than $5 billion. His experience also includes being an internal auditor for several hotels under Host, auditing hotel financial reporting and internal controls for SEC compliance under the Sarbanes Oxley Act. He is a founding partner at TARG Associates LLC, an accounting firm that specializes in accounting and tax services for small and developing for-profit and non-profit companies. Mr. Green has a Bachelor of Science degree in Accounting from Florida A&M University.
Anthony T. Browder – Board Member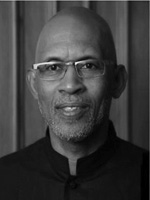 Mr. Browder is an accomplished cultural historian, author, publisher, lecturer and education consultant. He is the founder and director of IKG Cultural Resources, has done extensive research on ancient Egyptian history, science, philosophy and culture, and is the author of six publications, including the best sellers From the Browder File and Nile Valley Contributions to Civilization. His publications are used in classrooms around the world. He has lectured extensively throughout the United States, Africa, the Caribbean, Mexico, Japan and Europe on issues related to African and African American History and Culture, and has conducted study tours to Egypt, West Africa, South Africa and Mexico since 1987. He is the director of the ASA Restoration Project, which is funding the excavation and restoration of the 25th dynasty tomb of Karakhamun in Luxor, Egypt. Mr. Browder is the first African American to fund and coordinate an archeological dig in Egypt and has led five archeological missions to Egypt since 2009. He has a Bachelor of Arts degree in Fine Arts from Howard University.
NMaat Ankhmeni – Board Member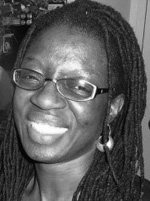 Ms. Ankhmeni is an accomplished accountant, business professional and business leader. Her experience includes work as a Certified Public Accountant (CPA) for four of the top public accounting firms in the industry, including Deloitte & Touch and Ernst & Young. She worked as an internal auditor for The Long Term Credit Bank of Japan. She founded and managed her own business as a personal financial analyst, and is currently the chief financial officer of a travel business, the treasurer of a non-profit organization Global Alliance for Education and Health Services, which conducts service projects in various countries and the president of a local chapter of a professional women's organization. She serves as Tour Leader for The Africa Group, whose mission is to conduct tours throughout the world and celebrate the culture and history of Black people globally. She is also an educator, teaching children Technology, Science and Math for The Learning Tree Cultural Preparatory School and teaching adults the NY State Life Insurance Pre-licensing course for Primerica Financial Services. She has a Bachelor of Business Administration degree, majoring in Accounting, from Howard University.
Frank Narmer John – Board Member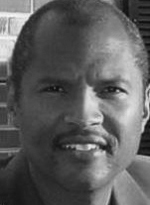 Mr. John is an independent businessman, a real estate appraiser and a consultant. He is Founder and Principal of Washington Appraisal, a successful business for 20-plus years. His clients include some of the largest national and regional mortgage lenders. He has served as an Expert Witness on real estate matters for AARP, District of Columbia Government, and Hogan & Hartson LLP (now Hogan Lovells), among other law firms. He is also Founder and Principal of Washington Capital Investments, a real estate investment fund that invests in multifamily properties in selected markets in the U.S. He was previously an Account Representative with IBM, responsible for marketing IBM hardware, software and services to large telecommunication companies. He was a member of a marketing team that generated more than $100 million in revenue on an annual basis and supported one of IBM's largest customers, Bell Atlantic (now Verizon). Mr. John has a Bachelor of Business Administration degree from Howard University in Computer Information Systems.
Dr. Ngozi Patricia Williams – Board Member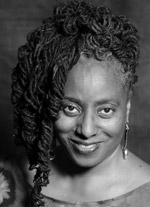 Dr. Williams is an educator and public administrator with over 40 years' experience working in the public sector, serving mostly high poverty children & youth (and their families). She is currently Executive Director of Tree of Life child and family services. She has served as a school teacher, Principal, Executive Director and trustee. She taught in Pittsburgh and Los Angeles. She worked as a public administrator in Prince Williams County Virginia government and an African-centered human services firm in dc, progressive life center. She started and operated an African-centered school, Tree of Life Community Public Charter School for over 15 years. She aspires to fulfill her life purpose and attain the highest level of knowledge of the creative force in the universe, African liberation (including reparations) and self (as an African and spirit soul). she has completed numerous courses with African scholars and spiritual masters and completed several African study tours to KMT, Ghana, South Africa, Senegal, Brazil, Mexico, Jamaica, etc. she belongs to several African-centered organizations. She has her Ed.D. in Education Administration.
Crystal Jackson – Secretary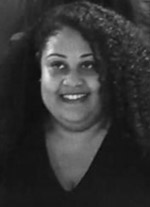 Crystal Jackson brings over 20 years of finance and business management experience to bear in advancing the objectives of several Community Organizations. She is also the Executive Secretary and Trustee of the Woodson Banneker Jackson-Bey Division 330 of the UNIA-ACL. She functions as Treasurer of her neighborhood HOA. She is a first generation Washingtonian with roots traced back to Jamaica and the Hausa-Fulani tribe of Nigeria. She proudly calls an ancestor, a zealous Garveyite, and former President of Division 330 the Honorable William Henry Jackson-Bey her uncle. Moreover, Crystal endeavors to make her own contribution to our people through communication, education, organization and activism.